WEDDINGS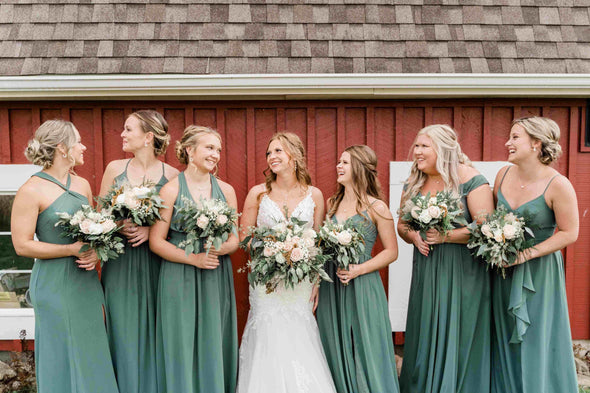 We're so excited you've popped by to check out
our wedding options!
 Here's how we can help!
Micro Weddings:
If you're considering a micro wedding in July - October with fresh picked flowers from the farm, let's talk!
Bachelorette, Bridal or Wedding Showers:
If you're looking for a fun and unique place to hold a party - we can do that! Check our our Sip & Snip options.
Wedding Florals:
We'd be happy to talk with you about our options. We only do a few weddings florals a year so please contact us for availability.
For more information, call or send us an email using the contact information in the footer.

Sorry, there are no products in this collection